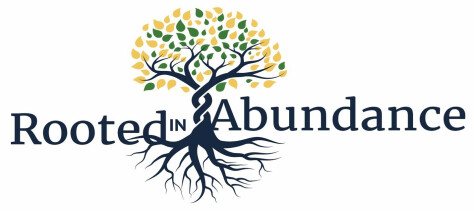 Middleham and St. Peter's Parish is a very special place. I see all of you nodding your heads as you just read that sentence. There is so much love and fellowship among us that we can't help but smile when we think about what we all mean to each other and how deeply we are connected to each other through our roots of faith and service. For some those roots are deep and for others new to our church the roots of those seedlings are just beginning to spread. Whatever your connection to Middleham and St. Peter's Parish, we support each other and share our gifts. This enables us to stand strong and solidly like a tree rooted in abundance, our theme for this year's stewardship campaign.
At its core, stewardship is not only about money but more about relationships, vision, trust, and faith. It is also about economic realities. We understand that each household has different financial experiences and this year's turbulent market and inflation have been rough on all of us. Even so, we are inspired by the ways you made and continued to make your financial gifts to sustain our mission and ministry.
While we have buildings with stained glass windows and rows of pews and chairs, and the need for pastoral care and thoughtful, inspiring sermons, our parish actively operates well beyond those, seeping into the community with missions that help those in need. There are so many ways we are called on to do the work of God. What do we need to do the work God is calling us to do? We need you! We need your love and support and your gifts.
Our giving tradition at Middleham and St. Peter's Parish has always been focused on how we share all of our gifts – not just our financial gifts. A church needs new ideas, creative people to lead, individuals who know how to solve complex problems, and volunteers to help our ministries flourish and keep them focused on our neighbors. A way to look at this is a new three-fold way: wealth, works, and worship. If any one of these areas is missing from our community and our church, we are diminished.
Each of us has a gift, some of us have many. For some it is cooking and baking, while others might have beautiful singing voices and we bless them for it. We praise those who have a financial gift shown by being able to balance our books and our budget or even by counting the collection. We hold in esteem those who have an administrative gift of understanding what it takes to make our organization function and run smoothly. We admire those who offer hospitality and pastoral care, those who teach our children, and those who care for our beautiful chapels and buildings and grounds. We appreciate those who serve at and prepare the altar, those who tend the garden, and those who have taken on the ministries to address and meet the food needs of the community. We acknowledge those who greet us at the door and help us find a seat as the service begins and those who provide refreshments for us after the service. Whatever your gifts are, and there are so many more, we couldn't be who we are without you and your willingness to share those gifts.
So, thank you.! Thank you for all that you do for this church, for our community, and for the world in which we all live. Today we are asking you to consider what you will pledge to Middleham and St. Peter's Parish in the coming year to give us what is needed to sustain our ministries, pay our bills, and to serve our neighbors. Every gift of treasure, time, and talent goes toward our ministry and mission, and yours is essential to us. Please prayerfully consider how you can contribute to this annual gathering of gifts by sharing your gifts of wealth, as well as your gifts of time and talent. It is with the utmost gratitude that we appreciate your generosity.
Blessings,
Joan Shisler, Senior Warden
Pledge packets will be distributed on the first Sunday in October, and we would appreciate it if you could return your pledge card by the first Sunday in November. A timely return of your pledge intentions helps us greatly to finalize our 2024 budget.