Online Giving
Middleham and St. Peter's has an electronic option for regular giving. Contributions can be debited automatically from your checking or savings account or processed using your credit or debit card. This electronic giving program offers convenience for you and consistent giving for our parish.
Consider scheduling a recurring electronic contribution today. It's easy! You will no longer need to write out checks and prepare envelopes every week. Even when travel, illness or other circumstances prevent you from attending services, your electronic contributions will continue to be received on an uninterrupted basis.
This option is great for paying your pledge. You may also support various ministries directly by contributing to a designated fund such as the Building Fund or various ministries (such as SMILE, a Mission Trip, the J2A Pilgrimage, etc.) designated by you in the "other" box.
If you wish, you may choose to donate a small additional amount to cover the transaction fees associated with your donation. This is optional.
You will be able to view your complete online giving history via the Internet.

Please call the church office 410-326-4948 if you have questions. Online giving is a new and exciting way to grow our parish and our ministries.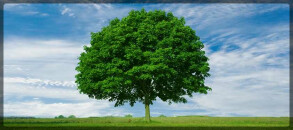 Get started today!
Complete an Online Profile by clicking on the Red Button "Give Now", and simply follow VANCO's onscreen instructions. for creating a profile for either a one time or recurring donation.
Ask for an authorization form in the church office if you prefer for the office to assist you.